Rodman loves Korean leader.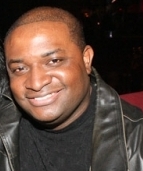 Blog King, Mass Appeal
LOS ANGELES — Dennis Rodman might be the only American wishing Kim Jong-un an expedited convalescence. But it may be too late. During a recent chinwag with TMZ, the NBA Hall-of-Famer offered his solicitude to the diminutive North Korean leader who's hospitalized and/or deceased following a botched cardiovascular procedure. If it's true Jong-un is dead, the heart surgeon who performed the incision can kiss his ass goodbye. Right now, ain't no tellin.' There's speculation Jong-un, 36, is peacefully sedated in a vegetative state. There's also scuttlebutt claiming he's six feet deep.
"I hope it's just a rumor that Marshal Kim Jong-un is sick," said Rodman, 58.
"Hopefully I will find out more soon. There is still so much work we have to do between both the USA and DPRK. If he is not feeling well, I am praying for his speedy recovery, so that both my friends [President Donald Trump and Marshal Kim] can continue towards a peaceful success."
Despite heightened tension between North Korea and the United States, Rodman and Jong-un have enjoyed a bromance for years. If you recall, they hung out together in 2013. The following year, Rodman and a few NBA stars played an exhibition game in North Korea. Rodman also visited Jong-un in 2017 with plans of orchestrating a conclave with President Trump. Are you praying for Jong-un?
Do you think he's dead?
Share your thoughts.