CeeDee Lamb's girlfriend almost got his cell phone
CeeDee Lamb is busted cheating?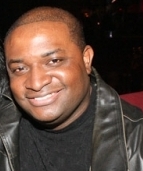 Blog King, Mass Appeal
DALLAS — On the night he became a member of the Dallas Cowboys, Oklahoma receiver CeeDee Lamb demonstrated quick hands and nonpareil reaction skills during a cell phone drill that's gone viral. CeeDee — selected 17th overall in the 2020 NFL Draft — was sedentary next to his inamorata, Crymson Rose, when she grabbed his celly while he was engaged in a confab with Cowboys officials on another phone. But, before any snooping could transpire, CeeDee snatched the phone right back and shook his head "no." The gaffe was captured on camera in front of millions of viewers. Many are calling CeeDee a cheater with something to hide. Crymson, by the way, is the ex-girlfriend of Atlanta Hawks guard Trae Young. After watching the clip, Trae tweeted: "Bruh said 'nahhhh what you doin.'"
The way Ceedee lamb snatched that phone back 😂 #NFLDraft pic.twitter.com/8awhF0OGtc

— Coronavirus' publicist (@mixeduppasha) April 24, 2020
Nevertheless, Crymson claims she wasn't spying. The prepossessing damsel was merely handling her boyfriend's business. Crymson tweeted an elucidation. "His agent was FACETIMING him while he was on the phone with the Cowboys, I was doing the GF thing gonna answer it for him🤣 sheesh," she wrote.
CeeDee, 21, disseminated a tweet in Crymson's defense.
"Y'all really gotta chill wasn't even like dat 👎🏾," he wrote. 
Speaking of Twitter… Kansas City Chiefs safety Tyrann Mathieu barked an intrepid augury.
"Cee Dee will be a SUPERSTAR IN Dallas," he tweeted.
Do you agree with him?
Is CeeDee a cheater?
Is it time for men to hide cell phones from women?
Watch the video.
Share your thoughts.