LL Cool J dropped career bombshell.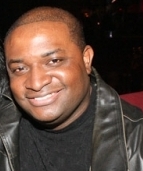 Blog King, Mass Appeal
NEW YORK — Rap extraordinaire LL Cool J is a 2-time Grammy winner. He's concocted a mind-boggling thirteen studio albums and he's the lead thespian in the long-running crime drama "NCIS: Los Angeles." But, as talented as he his, the 52-year-old entertainer wouldn't be sh*t without the ministration of Beastie Boys alumnus Adam "Ad-Rock" Horovitz who was instrumental in launching LL's music career in the mid-80s. "Ad-Rock actually is the person who gave my demo to Rick Rubin," LL recounted during a late night chinwag with talk show host Jimmy Fallon. "And that's how I got my break."
Jimmy Fallon Interviews LL Cool J https://t.co/UVBLodXqwn pic.twitter.com/CbWPUbQWhe

— Rap and R&B (@rapandrnb) April 23, 2020
"He used to hangout with Rick in his dorm room everyday," LL continued. "I sent the tape there, Rick would just throw them in a corner in a box with a bunch of other tapes. [Ad-Rock] would go through the box when he had nothing to do." Rick and Russell Simmons are co-founders of Def Jam Records.
Shortly after LL inked his first indenture, Ad-Rock helped produce the rapper's first song, "I Need A Beat." LL's chat with Fallon comes on the heels of Ad-Rock's and Mike D's appearance on the show a couple of weeks prior where they elucidated the genesis of the Beastie Boys and their affinity for hip-hop.
"NCIS: Los Angeles" is in its 11th season.
Are you a fan of the series?
Watch LL's interview.
Share your thoughts.