Azriel Clary sets record straight.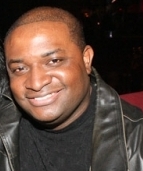 Blog King, Mass Appeal
CHICAGO — Azriel Clary, lead concubine of R. Kelly's harem, continues to sing like a canary since severing ties with the incarcerated vocalist after 5 years of copulation. In a recently released YouTube video, Azriel called R. Kelly a pedophile and claimed deceased singer Aaliyah wasn't his first underage victim. She also recommends psychotherapy for the disgraced Bump N' Grind star. "So many things have happened in my past," Azriel explained. "And I'm really just ready to put it behind me, the good, the bad, the ugly.. all of it. A lot of people have fabricated my story — and it's time I clear my name. I am ready to move on, and I am ready to focus on my future goals, dreams, ideas, memories, future events, parties and even relationships without feeling guilty. I am not the reason as to why my ex is in jail. He is in jail because of himself and his own actions."
"Truthfully, I feel like this man is in his 50s. I am not the first person this man has done this to," Azriel continued. "This has been happening since the 90s. This has been happening since way before Aaliyah. Aaliyah was not his first victim and not the first minor he was with. I feel like someone who had millions and millions of dollars — if he really wanted to change, he would have spent millions and millions of dollars on therapists."
Azriel recently accused Kelly of forcing her to ingest her own feces.
She also said he beat her with a shoe.
Do you believe her story?
Does Kelly need help?
Watch Azriel's video.
Share your thoughts.