Cops shoot white gunman da hood.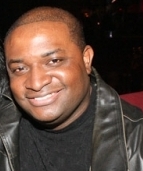 Blog King, Mass Appeal
PATERSON — Law enforcement officials in Paterson, New Jersey are catching hell from all gradients after police officers shot an armed white man multiple times in broad daylight. The sanguinary ordeal transpired around 4 p.m. on April 23rd in a black neighborhood in full view of several spectators. It was also captured on video. Cell phone footage shows 42-year-old Luan Agolli brandishing a weapon as officers implored him to drop it. Rather than comply, a recalcitrant Agolli rebuffed their behest.
Many believe racism was involved. "If he was black, they would've shot that n*gga," said a negro observer. "Light his ass up," screamed a second heckler. They would get their wish. After Agolli was blown to smithereens, a vindictive black person celebrated the fatality, yelling, "they got him, bye bye!"
Rumor has it Agolli planned to shoot every negro in sight.
Watch the graphic video.
Share your thoughts.