Carmen Electra reveals a secret.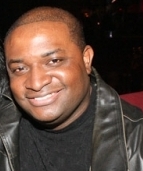 Blog King, Mass Appeal
LOS ANGELES — "Do me baby, like you've never done before." Confidentiality be damned, Carmen Electra spewed intimate details of her fling with Dennis Rodman during a recent chinwag with the Los Angeles Times. The 48-year-old actress claims she and the NBA Hall-of-Famer enjoyed a day of copulation inside the Chicago Bulls practice facility years ago. The janitor is still scrubbin' jizz off the floor. "One day when the Bulls had an off day from practicing, Dennis said he had a surprise for me," Carmen explained.
"He blindfolds me and we get on his motorcycle. When he finally takes my blindfold off, we're standing at the Bulls practice facility, center court. It was crazy, like two kids in a candy store. We were eating popsicles from the fridge and pretty much having sex all over the damn place — in the physical therapy room, in the weight room. Obviously on the court."
Carmen Electra got very, um, specific with @GeBraxton about her relationship with Dennis Rodman.https://t.co/m0YiR1NVxH pic.twitter.com/dQ5ungiFUD

— Rachel Nichols (@Rachel__Nichols) April 27, 2020
Carmen chortled. "To be honest, I don't think he's ever worked out so hard in his life." Known for exhibiting a relentless work ethic on the basketball court, Rodman morphed from airport custodian to NAIA superstar prior to being selected by the Detroit Pistons in the 1986 NBA Draft.
Carmen and Dennis, 58, once hid from Michael Jordan while knockin' boots in a Vegas hotel.
Do you appreciate her transparency?
Is it TMI?
Share your thoughts.