Bashaud Breeland tossed in slammer.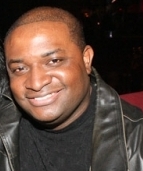 Blog King, Mass Appeal
YORK COUNTY — Kansas City Chiefs cornerback Bashaud Breeland had his inebriated ass thrown in jail Tuesday afternoon in York County, South Carolina after police found narcotics and booze inside his white SUV. The disturbing ordeal transpired at a gas station. It was also captured on video. Cell phone footage shows the defensive back actin' a damn fool before a black cop pulls a gun on him. "Put your hands behind your back," the officer yelled. "Turn around and face the window!"
Breeland, 28, faces charges of resisting arrest, having alcohol in a motor vehicle with the seal broken, having an open container of beer or wine in a motor vehicle, possession of 28 grams (or less) of marijuana or 10 grams of hash, driving without a license, and a partridge in a pear tree.
The aforementioned charges are paradigmatic of NFL players who are distraught over their contract situations. Von Miller of the Denver Broncos experienced some legal trouble a few years ago. Ditto for former Chiefs Demetrius Harris and De'Anthony Thomas, and countless others.
If you recall, two seasons ago, Breeland signed a shiny 3-year, $24 million contract with the Carolina Panthers. But the indenture was voided when he failed his physical because of a foot infection. Poor Breeland has garnered the equivalent of the veteran's minimum ever since.
After coming up with a big interception in KC's Super Bowl victory, Breeland thought he'd cash in with a multi-year deal in free agency. But he received no lucrative offers, then watched former Chiefs defensive back Kendall Fuller land a bankable $40 million from the hapless Washington Redskins.
Breeland ended up signing a disappointing one year, $4.5 million contract to remain in KC; more than $35 million less than what Fuller got. That's enough to drive anybody to drink and/or get high.
Does Breeland deserve a second chance?
Should the league suspend him?
Watch the disturbing arrest video.
Share your thoughts.