Ms. Minnie dies following crash.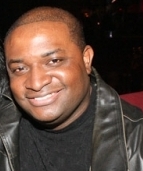 Blog King, Mass Appeal
ATLANTA — Ashley "Minnie" Ross, cast member of "Little Women: Atlanta," has migrated to that big reality television studio in the sky. The sassy homunculus died from injuries suffered in an automobile accident Sunday night. Minnie was 34. A rep from her management team said she "succumbed to injuries from a tragic hit and run car accident." However, a police spokesperson said Minnie lost control of her Nissan Sentra around 11 p.m. then veered into oncoming traffic where she struck a Ford Focus head on. The diminutive actress was transported to Grady Memorial Hospital with life-threatening injuries. After a 24-hour fight, Minnie passed away.
The driver of the Focus sustained minor wounds and lacerations.
Little Women Atlanta's Ashley 'Minnie' Ross Dead at 34 After Hit-and-Run Car Accident https://t.co/OKI52gcZ8j

— People (@people) April 28, 2020
Minnie's best friend, Amanda Salinas, posted an emotional panegyric on Instagram. "As I'm writing this I'm in tears," the twin wrote. "I can't believe it's my Minnie !!!! Why did they take you away from us !!!! WHY!!!!! It always seems like we have all the time in the world, only to realize how fleeting it really is.
"I wish we had more time to do and say the things we saved for later which along with you is gone forever 💔 I promise to keep you alive in my memories and be there for your mama @grneyes4life and your aunt @vdeloney72 . You were more than our best friend you were our big sister and still is !!! I still can't believe this man why man why!!!! I love you so much !!!!
"My heart is broken 😭💔 Rest In Peace my love @msminnielwa."
Minnie's quietus comes on the heels of last year's DUI arrest.
She's survived by her mom, grandma and other family members.
Ashley RIP.
You're gone but not forgotten.
Share your thoughts.