'Fresh Prince' has snapchat reunion.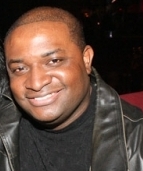 Blog King, Mass Appeal
LOS ANGELES — "I pulled up to the house about 7 or 8 and I yelled to the cabbie 'Yo homes smell ya later.' I looked at my kingdom. I was finally there. To sit on my throne as the Prince of Bel Air." Thanks to Will Smith, the cast of "The Fresh Prince of Bel-Air" got together for a snapchat conference on Wednesday — their first onscreen reunion since the hit NBC sitcom went off the air in May 1996. The 2-part virtual series features cast members Alfonso Ribeiro, Tatyana Ali, Karyn Parsons, Daphne Maxwell Reid, Joseph Marcell and DJ Jazzy Jeff who recently tested positive for coronavirus but is expected to recover.
James Avery, who starred as Uncle Phil, died 6 years ago.
The original Aunt Viv, Janet Hubert-Whitten, was also absent.
She has a beef with Will.
Janet said he's responsible for getting her fired.
Here's what Will had to say: "I can say straight up that Janet Hubert wanted the show to be 'The Aunt Viv of Bel-Air.' She has basically gone from a quarter of a million dollars a year to nothing. She's mad now but she's been mad all along. She once said, 'I've been in the business for 10 years and this snotty-nosed punk comes along and gets a show.' No matter what, to her I'm the Anti-Christ."
As for the reunion?
Topics of convo include Tatyana's decision to attend Harvard and the possibility of a 'Fresh Prince' reboot. Titled "Will From Home," Will's series has transmogrified into "must-see" TV. The show, which emphasizes social distancing, has drawn 15 million unique viewers in the first three episodes. Will's guest list includes Kevin James, Tyra Banks, Johnny Knoxville and immunologist Dr. Anthony Fauci.
"The Fresh Prince of Bel-Air" ran for 6 successful seasons.
Are you a fan?
Watch the 2-part reunion series.
Share your thoughts.