Project 11 gives 'bloody' insight.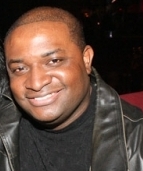 Blog King, Mass Appeal
LANDOVER, Md — Alex Smith's ESPN documentary "Project 11" delivers an insightful, albeit horrifying glimpse into the devastating leg injury that damn near took his life. Smith, quarterback of the Washington Redskins, suffered a compound fracture in his right tibia and right fibula during a November 2018 matchup with the Houston Texans. J.J. Watt made the tackle. Smith was carted off the field with a mutilated limb that became ravaged with black blisters, dead skin and torn muscle tissue.
It's one of the most disturbing things you'll ever see.
Doctors contemplated amputation and prosthesis prior to performing 13 surgeries. Named after Smith's jersey number, the one-hour E:60 special chronicles his trauma and recovery as he pursues an improbable return to the NFL. Gridiron be damned, it's certainly in Smith's best interest to call it quits.
After all, the University of Utah alum has a hot wife , beautiful children and he's garnered boatloads of remuneration playing the game he loves. At 35-years-old, it makes little sense for Smith to risk another injury. Besides, the former No. 1 draft pick would make one helluva coach.
Not convinced?
Ask the Super Bowl MVP.
Kansas City Chiefs quarterback Patrick Mahomes credits Smith's tutelage and stoicism for his métier as being the NFL's best signal-caller. They were teammates his rookie season. "I attribute a lot of my early success to Alex," Mahomes, 24, told reporters prior to Super Bowl LIV.
"The way he was able to be a pro every single day and the way he was able to go about not only being a great football player but a great human being. It showed me a ton. I learned a lot about how to read coverages and blitzes from him. He gave me a blueprint of how to [prepare]. It showed me how to have success at an early point in my career that I don't think I would have gotten anywhere else."
At one point, Smith's wife — Elizabeth — begged an orthopedic surgeon to cut off his leg.
Do you think it's time for Smith to retire?
Watch "Project 11" in its entirety.
Share your thoughts.