Dwayne Johnson celebrates #48.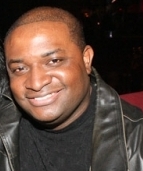 Blog King, Mass Appeal
HOLLYWOOD — Dwayne "The Rock" Johnson turned 48 on Saturday. But, he couldn't blow out candles with family and friends due to the coronavirus pandemic. Instead, the former WWE superstar had to settle for a roasting from "Jumani" co-star Kevin Hart who disseminated a comedic panegyric through Instagram. "Happy B Day you big bald unattractive flat foot no neck stanky leg truck driving weight lifting tequila drinking no running constipated in the face looking to small pant[s] wearing lovable guy…." Kevin, 40, wrote. "Hope you have a blessed one @therock. P.S GO F*CK YOURSELF 🖕🏾🕺🏾🥳."
Happy birthday to @TheRock, who is living lockdown life like a champ 🥊 🎉 pic.twitter.com/9dGin739QD

— NowThis (@nowthisnews) May 3, 2020
Ryan Reynolds, Dwayne's co-star in the impending film "Red Notice," also showed some love via social media. "He may have gone through puberty in the womb, but he was born with a heart of solid gold," Ryan, 43, tweeted, making fun of Dwayne's sinewy physique. "One of the best guys on earth. Happy Birthday to my friend, costar and ribbon dance professor, @therock."
Like a bottle of fine wine, Dwayne seems to get better with age.
He was recently named People Magazine's "Sexiest Man Alive."
He's also a loving husband and father to three daughters.
Season two of Dwayne's competition show "The Titan Games" premieres May 25th on NBC.
Happy birthday DJ!
Share your thoughts.