TMZ drops crazy McFadden video.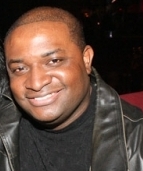 Blog King, Mass Appeal
MCKINNEY — On Monday, TMZ released video of the 2019 arrest of former Dallas Cowboys and Oakland Raiders running back Darren McFadden who had his drunken ass thrown in the slammer for driving while intoxicated. The incident transpired around midnight on January 21, 2019 in the drive-through of a Whataburger in McKinney, Texas. Police body cam footage shows an inebriated McFadden asleep at the wheel while the engine of his GMC Yukon was running.
"Wake up!" yelled one of the officers as he pounded the driver's window. "Wake the f*ck up!" Seconds later, McFadden hit the gas — causing the vehicle to crash into the restaurant's brick wall. After knocking out a few windows, officers opened the door and ordered McFadden to make an egress.
"Get out of the car," the cop screamed. "Get out of the f*ckin' car!" But the 32-year-old football star failed to comply — forcing officers to draw their weapons during a dramatic standoff. After pleading guilty, McFadden ended up serving four days in jail as part of a plea deal.
He hasn't played in the NFL since 2017.
Do you feel sorry for McFadden?
Is CTE a factor?
Watch the disturbing video.
Share your thoughts.