Black man shot while jogging.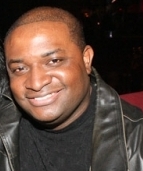 Blog King, Mass Appeal
BRUNSWICK — Law enforcement officials in Georgia are investigating after 25-year-old Ahmaud Arbery — a black man — was gunned down in broad daylight by two white men, Gregory McMichael, 64, and his son Travis, 34. The sanguinary ordeal transpired during a citizen's arrest on February 23rd in a neighborhood outside Brunswick. It was also captured on video. Cell phone footage shows Ahmaud jogging down the street, minding his own damn business when Gregory and Travis — both armed with rifles and shotguns — pulled up next to him in a white pickup truck.
Ahmaud, who was unarmed, said something to the effect of "f*ck off!"
After a brief scuffle, Ahmaud was shot multiple times as he stumbled down the road. The hobbled African American hit the pavement face-first. A coroner pronounced him dead at the scene. During interrogation, Gregory told investigators Ahmaud fit the profile of a burglar in the area. No arrests were made at the time.
The fatality was initially deemed an act of self-defense.
Gregory and Travis are just now facing charges.
"This is an ongoing investigation," the Glynn County Police Department said in a statement.
Ahmaud was once a high school football star.
Gregory is a former police officer.
Many believe racism was involved.
Watch the graphic video.
Share your thoughts.