First Lady releases solid documentary.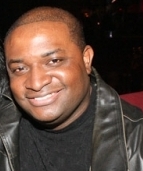 Blog King, Mass Appeal
CHICAGO — "Tadow! How you like me now?" Named after her 2018 memoir, Michelle Obama's Netflix documentary, "Becoming," is a star-studded tearjerker that feels stagy in spots; mainly because through the years she's learned to "be much more scripted" to curtail media scrutiny. But the 'Girl Power' conception is still must-see TV for female observers in particular. As she embarks upon her book excursion, the quondam First Lady takes viewers on an invigorating expedition of trials and tribulations.
Case in point, Michelle was once told by a guidance counselor she "wasn't Princeton material" due to her urban milieu as a proud native of Chicago's South Side. Michelle, who some called an "angry black woman," was also reluctant to date Barack Obama when they worked together at a 'Windy City' law firm.
But, thanks to racial suppositions and peer pressure, their fusion was deemed inevitable. "That's just what they are waiting for," Michelle recalled, referring to her nosy co-workers. "You two love each other, don't you? You're black, he's black. This will be great."
I'm thrilled to give you a sneak peek of BECOMING before it premieres on Netflix on May 6. This movie tells my story, from my childhood on the South Side of Chicago to my life today—and it celebrates the powerful stories of the people I met along the way. #IAmBecoming pic.twitter.com/jXqGTMRIZc

— Michelle Obama (@MichelleObama) May 4, 2020
From the outside looking in, the Obamas are the epitome of conjugal bliss. But, shortly after taking residence at the White House, Barack and Michelle were relegated to marriage counseling because, despite their reciprocal lifestyle and political synergy, they have problems just like everyone else.
"I was one of those wives who thought, 'I'm taking you to marriage counseling so you can be fixed, Barack Obama.' Because I was like, 'I'm perfect,'" Michelle explained during an appearance on 'The Tonight Show' with Jimmy Fallon. "I was like, 'Dr. X, please fix him."
"And then, our counselor looked over at me," she continued.
"I was like, 'What are you looking at? I'm perfect.' But marriage counseling was a turning point for me, understanding that it wasn't up to my husband to make me happy, that I had to learn how to fill myself up and how to put myself higher on my priority list."
In addition to airing her marital laundry, Michelle spends the majority of the broadcast popping off motivational lectures while addressing college-bound students and constituent groups. One-on-one chinwags with Oprah Winfrey and Gayle King are also interspersed throughout the documentary.
Then, as the proverbial cherry on top, Michelle lambasted African American voters for failing to make an impact on the 2016 election. "It wasn't just in this election, but every midterm," she ranted. "Every time Barack didn't get the Congress he needed, that was because our folks didn't show up."
Directed by Nadia Hallgren, "Becoming" is now available via Netflix.
Do you agree with Michelle?
Are black voters primarily responsible for Donald Trump's presidency?
Do you miss the Obamas being in office?
Share your thoughts.