Princess Love is divorcing Ray J.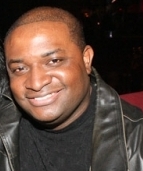 Blog King, Mass Appeal
BEVERLY HILLS — After nearly 4 years of holy matrimony, Princess Love and Ray J are calling it quits. Yep, they're gettin' a divorce. The "Love & Hop Hop Hollywood" star filed dissolution documents on Tuesday in Los Angeles County Superior Court seeking a split from Ray J. The cessation comes on the heels of a mortifying domestic dispute that took place last year in Las Vegas where the "Sexy Can I" singer left Princess (who was gravid) and their daughter, Melody, stranded to canoodle with his side chick.
So divorcement is hardly a surprise.
It might be over for Ray J and Princess Love. 💔https://t.co/qxnoPyfDAF

— Access (@accessonline) May 8, 2020
Princess and Ray J also upped the ante when they eschewed wearing their wedding bands shortly after the calamity. They've inhabited separate homes ever since. The estranged lovebirds did, however, attempt reconciliation shortly after Princess gave nativity to their son, Epik, in January.
But it was to no avail.
Princess and Ray J are severing ties on amicable terms.
Still no word on child support, alimony and/or custodial arrangements.
Do you agree with their decision to part ways?
Is it time for Ray J to keep his phallus to himself?
Share your thoughts.