Tekashi 6ix9ine releases a video.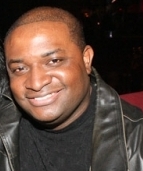 Blog King, Mass Appeal
NEW YORK — We should give Tekashi 6ix9ine extra credit for using his home confinement time productively. While donning an ankle monitor and his signature rainbow-colored braids, the 24-year-old snitch… um, I mean rapper, dropped his first post-penitentiary music video, "Gooba," on Friday then addressed more than 2 million fans on Instagram Live to elucidate his decision to squeal. Tekashi is in the middle of serving a two-year prison sentence for racketeering and eight other felonies.
6ix9ine really made himself a rat and showed his ankle monitor in the "GOOBA" video

"N***as tweetin' 'bout me, got me trendin' bitch, you big sad / Tell me how I ratted and came home to a big bag"pic.twitter.com/qnOBIdptnC

— XXL Magazine (@XXL) May 8, 2020
The maligned artist (né Daniel Hernandez) was granted early manumission due to the coronavirus pandemic and ordered to serve the remainder of his durance via house arrest. He also has asthma which helped his case. If you recall, Tekashi was originally given 37 years. But, as part of a plea indenture with prosecutors, he ratted out members of the Nine Trey Gangsta Bloods to land a truncated term.
Many believe his days are numbered.
Nevertheless… in the video, a bumptious Tekashi taunts his disparagers while a sextet of scantily clad popsies (drenched in paint) twerk in the background. You'll have to patronize your local KFC to descry more breasts and thighs. "You're nothing but a hater-hater, clout-chaser," he rapped.
"Are you dumb, stupid or dumb, huh? Play me like a dummy, like b*tch are you dumb?"
Tekashi's video was concocted in his backyard.
Watch the vixen-filled conception and 12-minute rant.
Share your thoughts.