Baldwin portrays President Trump.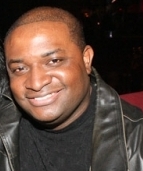 Blog King, Mass Appeal
NEW YORK — During the season finale of NBC's "Saturday Night Live," Alec Baldwin poked a little fun at President Donald Trump's handling of the coronavirus pandemic. Baldwin's Trump served as a keynote speaker for the graduation class of COVID-19. "Hello everyone, I'm Principal O'Grady," Kate McKinnon said to a group of seniors via zoom conference. "Welcome to the St. Mary Magdalene By The Expressway class of 2020 virtual graduation. I know this isn't how you expected your high school career to come to an end, but we're all making sacrifices. I have had to share my child's Adderall with him."
As a caveat, McKinnon's principal informed the students that whilom President Barack Obama and quondam First Lady Michelle Obama declined an invitation to speak during commencement as did several others. "So I moved on to your eighth choice, receiving one vote, President Donald Trump," she said.
Donning a red MAGA cap, Baldwin's Trump addressed the class remotely from the White House.
"Congratulations to the class of COVID-19," he said. "But today's not about me, it's about you. Although I should spend a little time on me first because I've been treated very poorly, even worse than they treated Lincoln." After one of the students pointed out Lincoln was assassinated, Baldwin's Trump replied: "Lincoln would agree. He's probably smiling up at me from Hell right now."
Welcome to Virtual High School Graduation. #SNLAtHome pic.twitter.com/rPrATQeMQ1

— Saturday Night Live – SNL (@nbcsnl) May 10, 2020
The Commander-in-Chief told the seniors they couldn't have picked a better time to graduate because there's a multitude of exciting jobs out there like "grocery store bouncer, porch pirate and amateur nurse." Baldwin's Trump also said he's going to make sure college campuses reopen in the fall because online universities are fraudulent. "I should know," he explained. "My online college was ranked No. 1 craziest scam by U.S. News every year it was open."
After taking a swig of Clorox Bleach, Baldwin's Trump ended the oration with a few words of sagacity.
"Surround yourself with the worst people you can find so that way you'll always shine," he said. "If you don't understand something, just call it stupid … and live everyday like it's your last because we're going to let this virus run wild. Reach for the stars because if you're a star, they'll let you do it."
Watch the comedic sketch.
Share your thoughts.