Lizzo is combating white supremacy.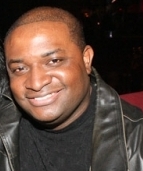 Blog King, Mass Appeal
BRUNSWICK — Like millions around the globe, "Truth Hurts" singer Lizzo is absolutely appalled by the sanguinary demise of negro jogger Ahmaud Arbery who was blown to smithereens by two white men in Brunswick, Georgia. The shooters — Gregory McMichael, 64, and his son Travis, 34 — said Ahmaud fit the profile of a serial burglar in the area. But Lizzo ain't buying it because, in her mind, the United States justice system advocates white supremacy. She gave her two cents via Instagram Live.
"I've said this before and I'll say it again, we always talk about how our system is broken, but it's not broken," ranted the corpulent songstress. "The system is actually working in favor of white supremacy. If anything we need to break this system, so that we can build a new system that is founded on equality. We have a long way to go before that happens and these tragedies that continue to happen — we have to make noise. Let's put justice in our own hands."
"You know you grow up, and you go to school for a little bit, and they teach you that there's one America, and then you learn that there's another America," Lizzo continued. "I've been heartbroken about it for most of my life. This is an outright, slow genocide since the 1860s."
The plus-size diva then challenged white men to intercede on behalf of their chocolate brethren. "That is the only way that the system breaks is that the people that the system is working for, stop functioning in it, and the system malfunctions because it no longer serves white supremacy," Lizzo explained.
"I would love to see white male allyship. Yes, the system works supremely in your favor but compassion, empathy, have a heart. Do something for somebody else. Step outside of your comfort zone and save a life."
Prior to the shooting, Ahmaud was caught trespassing on a new home construction site. Like Lizzo, Benjamin Crump — the Arbery family attorney — believes there's two justice systems in America.
Do you agree?
Is Ahmaud, who's a convicted felon, partly culpable?
Watch the deadly shooting.
Share your thoughts.