Red Lobster staff fights a customer.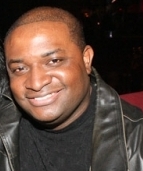 Blog King, Mass Appeal
EAST YORK — Red Lobster's cheddar bay biscuits are so f*ckin' good, they make you wanna slap your momma… and employees. Law enforcement officials in East York, Pennsylvania are investigating after a customer got into a bout of fisticuffs with Red Lobster workers over a damn refund. The donnybrook transpired at the main entrance on Mother's Day. It was also captured on video. Cell phone footage shows the ravenous patron being jettisoned from the restaurant after she b*tched and complained to management about a 3-hour wait for her entrée.
A Karen Goes Berserk at Red Lobster on Mother's Day (YORK, PA)

Woman upset that she has to wait 3 hours for food from Red Lobster on Mother's Day when the restaurant has a reduced staff. pic.twitter.com/gEnZI9vPh3

— iGrowCannabis🌱🗽 (@ArmoredGoat) May 12, 2020
"I'm coming in and I'm getting my refund," the customer yelled. "I want my mothaf*ckin' money back!" Realizing the woman was upset, one of the employees replied, "You will get it." But the patron refused to back off. "Let me show my bill to get my refund," she screamed. Seconds later, the customer reached around two people and slapped a female worker in the face — causing all hell to break loose.
After several employees jumped in to conciliate, the esurient broad played the victim card, saying, "I was assaulted and have a whole crowd to see it." Springettsbury Township police showed a few minutes later. But no arrests were made. "She was upset because her food wasn't ready," said Lt. Tony Beam.
"She wanted her money refunded."
No sh*t Sherlock!
Watch the fight.
Share your thoughts.