Sammy Watkins raising eyebrows.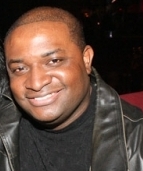 Blog King, Mass Appeal
KANSAS CITY — Sammy Watkins, star receiver of the Super Bowl champion Kansas City Chiefs, was recently featured in a Bleacher Report column written by Tyler Dunne. Now many readers are convinced he's batshit crazy. While popping off his metaphysics prattle, Sammy said "all the things we think are good…aren't good [and] all of the things we think are bad…aren't bad." He also believes "God could be Satan" and "Jesus could be Lucifer." It should be noted the 26-year-old wideout has struggled with alcoholism and depression for years. But the article is still an eye-opener nonetheless.
In addition to articulating his biblical beliefs, Sammy claims he's an alien and, as humans, we perish daily before being resuscitated. When asked if he harbors a consternation for death, Sammy retorted: "Not when you know you've probably died so many times and you're still here. You keep coming back."
The Clemson alum also said he's been reincarnated as a dinosaur, horse and canine.
Sammy, who hears voices regularly, believes Armageddon is near. "It's a new world coming," he explained. "It's definitely coming. I don't know what direction it's going, but there's definitely a new order coming. I don't know who's going to be in control of it, but we're in the Dark Ages right now. For sure."
Are we talkin' the Antichrist?
Mark of the beast perhaps?
"Just darkness. … Just the way the world is turning," Sammy continued without breaking cadence. "The sh*t you're seeing. People are getting taken. Killings. The dying. The way the world is turning. I don't think it's any human that's doing [it] — there are other things."
He may have a point there.
Amid trepidation of the novel coronavirus, many believe we're living in the last days.
Sammy said the pressure an NFL player faces is real.
"I don't think the world knows what athletes go through off the field," he told Dunne.
"We have family. We have lives."
What's your take?
Does Sammy make sense?
Or, is he cuckoo for Cocoa Puffs?
Share your thoughts.