'Full House' star Mary-Kate Olsen getting 'divorce' after 5 years of holy matrimony
Mary-Kate has called it 'quits.'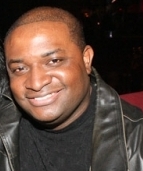 Blog King, Mass Appeal
NEW YORK — Blame it on COVID-19? After five years of holy matrimony, "Full House" alum Mary-Kate Olsen and her husband — Pierre Olivier Sarközy — are calling it quits. Yep, they're in divorce court. On top of that, Mary-Kate is asking the judge to grant an emergency dissolution so that she can get her stuff. The estranged lovebirds share an apartment in New York City. Mary-Kate, 33, signed a divorce petition back in April but was told the courts weren't accepting non-essential filings due to the coronavirus pandemic.
Mary-Kate Olsen divorces Olivier Sarkozy as she claims he's trying to 'force her out' https://t.co/pbusvDaB0D

— The Sun (@TheSun) May 14, 2020
Quarantine curtailment has also impeded Mary-Kate's ability to pack up and move out. Pierre, 50, doesn't give a damn. His attorney has given the twin actress a deadline of May 18th to collect her things. Pierre has already terminated the lease and rumor has it he's threatening to throw her sh*t in the trash.
To keep that from happening, Mary-Kate is seeking a court order to extend the deadline to May 30th. "I am petrified that my husband is trying to deprive me of the home we have lived in and, if he is successful, I will not only lose my home, but I risk losing my personal property as well," she told the judge.
The good news is Mary-Kate and Pierre have no kids together and a prenuptial agreement is already in place. This is Mary-Kate's first marriage and first divorce. Pierre, a French banker, has married twice.
He also has two whippersnappers from a previous relationship.
Do you agree with their decision to sever ties?
Share your thoughts.