Jonah Hill new profanity king.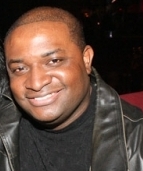 Blog King, Mass Appeal
LOS ANGELES — Samuel L. Jackson is no longer the mothaf*ckin' King of Profanity. That's because Jonah Hill confiscated his crown on Wednesday, becoming the most expletive-using actor in cinematic history. Jonah disseminated the zany news via Instagram with a screenshot of an article with the headline "Jonah Hill Passes Samuel L Jackson With Most F-ing Swear Words on Film." The 36-year-old thespian also wrote, "So many people to thank." Jonah reportedly took the reins when he popped off a boatload of obscenities in the 2013 film "The Wolf of Wall Street" which ran for 180 minutes.
Jonah, who played Donnie Azoff, thanked director Martin Scorsese "for pushing me over the edge." He also conveyed "Lots of love ❤️" to the aforementioned Jackson. Funnyman Seth Rogen, who starred alongside Jonah in "Superbad" and "Knocked Up," called the profane accomplishment a "Dream."
Jackson appeared to have an insurmountable cussin' lead when he concocted a profanity-laced social distancing book in March titled "Stay The F*ck At Home." The 71-year-old actor read the bedtime story to late night viewers during an appearance on Jimmy Kimmel Live. "Corona is spreading, this sh*t is no joke. It's no time to work or roam," Jackson read as the piano played softly in the background.
"The way you can fight it is simple my friends, stay the f*ck at home. Now, technically I'm not a doctor. But motherf*cker listen when I read a poem. So here I am, Sam F*ckin' Jackson, imploring you: Keep your ass at home. If you want things to get back to normal, don't panic. Just use your dome. Wash your hands, stop touching your face and stay the f*ck at home!"
For the record, Jonah has spewed a mind-boggling 376 curse words in his filmography compared to Jackson's 301. Are you impressed by the achievement? Will Jonah keep the crown?
Share your thoughts.