Obama addresses college graduates.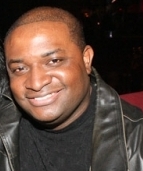 Blog King, Mass Appeal
CHICAGO — Let's call 'em the Class of COVID-19! Whilom President Barack Obama took the gloves off Saturday afternoon while exhorting thousands of college graduates during a YouTube commencement ceremony. While delivering an oration on "Show Me Your Walk, HBCU Edition," the quondam Commander-in-Chief lambasted President Donald Trump's handling of the coronavirus pandemic. The 2-hour valedictory was also transmitted via Facebook and Twitter.
In addition to besmirching Trump's presidency, Obama illuminated the congressional ineptitude that engirdles the White House. "More than anything, this pandemic has fully, finally torn back the curtain on the idea that so many of the folks in charge know what they're doing," he ranted.
"A lot of them aren't even pretending to be in charge."
Moments later, Obama sunk his teeth into the February execution of negro jogger Ahmaud Arbery; an ex-convict shot dead by two white men in Brunswick, Georgia. The gunmen — Gregory McMichael, 64, and his son Travis, 34 — told investigators Ahmaud fit the profile of a serial burglar.
Greg, a former police officer, and Travis were arrested 3 months after the fact.
"Let's be honest: A disease like [coronavirus] just spotlights the underlying inequalities and extra burdens that black communities have historically had to deal with in this country," Obama explained.
"We see it in the disproportionate impact of COVID-19 on our communities, just as we see it when a black man goes for a jog and some folks feel like they can stop and question and shoot him if he doesn't submit to their questioning."
"Injustice like this isn't new," he continued.
"What is new is that so much of your generation has woken up to the fact that the status quo needs fixing, that the old ways of doing things don't work. If the world's going to get better, it's going to be up to you."
Do you agree with Obama?
Does incompetence encircle the Trump Administration?
Have blacks been treated unfairly during the coronavirus pandemic?
Watch Obama's speech.
Share your thoughts.