Police brutalized transgender lady.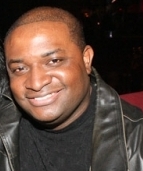 Blog King, Mass Appeal
KANSAS CITY — Authorities in Kansas City are facing litigation after two police officers are accused of brutalizing a transgender woman in broad daylight. The transphobic ordeal transpired May 14, 2019 in front of the Beauty Essence store on Brush Creek Boulevard. It was also captured on video. Cell phone footage shows the boys in blue slamming Brianna Hill's countenance against the pavement as she wails for leniency. One of the cops had his knee pressed against Brianna's neck as blood gushed out her mouth. She also suffered facial contusions and lacerations.
"Help me!" Brianna screamed while being detained. "Please help me!" The driving spectator who recorded the video — Roderick Reed — was audacious enough to narrate the rumpus. "They jumpin' on this man for no reason," Reed said as officers warned him to stop blocking traffic.
"Instead of picking him up, they still got they foot on his neck and they're still doing bodily damage to him. Police brutality done to its finest."
Reed was issued a citation for "failure to obey a lawful order."
Brianna's family recently filed a "Hate Crime" lawsuit against the Kansas City Police Department. The arresting officers — Matthew Brummett and Charles Prichard — were indicted by a grand jury with a charge of fourth-degree assault. They're on administrative leave pending an investigation.
Brianna, if you recall, was murdered in a separate incident last October.
Does the family have a strong case?
Are transgender people treated unfairly?
Watch the disturbing video.
Share your thoughts.