Jaime and Kyle getting divorce.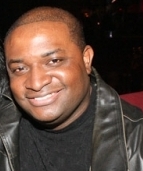 Blog King, Mass Appeal
LOS ANGELES — "I'm so frickin' pissed! I'm gonna write a letter!" After thirteen years of holy matrimony, Jaime King is calling it quits. The "White Chicks" star and her husband, movie director Kyle Newman, are getting a divorce. Jaime — who suffers from an opioid and alcohol addiction — filed dissolution documents in Los Angeles on Monday claiming Kyle won't let her see their two children. The 41-year-old junkie also asked the court for a restraining order, but to no avail. In the meantime, Kyle will retain custody of the kids.
"Kyle was deeply saddened by Jaime's attempt to obtain court orders based solely on false claims without providing him any opportunity to respond," said a spokesperson from Kyle's camp. "As a result, he was extremely pleased that the judge nevertheless permitted their children to remain in his care."
"As Kyle continues to solo parent, as he has done throughout this pandemic, he remains entirely focused on putting the children's stability and welfare first," the spokesperson continued. "Kyle wants nothing but the best for his whole family and hopes that Jaime can find the peace and help she needs."
Jaime hasn't had much luck with men lately. If you recall, the maligned actress was attacked in Beverly Hills two years ago. The deranged stalker, 47-year-old Paul Francis Floyd, pounced on her Mercedes-Benz with a skateboard then proceeded to smash out her windshield and back window. Then last year, Paul sent Jaime lewd photos of his genitalia. The crazy bastard ended up getting 5 years in prison.
Jaime and her estranged hubby met on the set of "Fanboys," a movie Kyle directed.
They have two sons together.
Do you blame COVID-19 or narcotics for their decision to split?
Is Jaime better off solo?
Share your thoughts.