Black man hits elderly patient.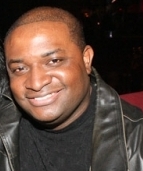 Blog King, Mass Appeal
DETROIT — Law enforcement officials in Michigan are investigating after 20-year-old Jaydon Hayden pummeled an elderly nursing home patient for no damn reason. The bombardment took place May 15th at the Westwood Rehabilitation Nursing Centre in Detroit. It was also captured on video. Cell phone footage shows Jaydon punching a 75-year-old white man multiple times in the countenance while gawking at the camera. "Is this even possible to believe? Can this be real?" President Donald Trump tweeted.
"Where is this nursing home, how is the victim doing?"
Because of Michigan's coronavirus restrictions, visitors aren't allowed. Nursing home employees weren't aware of the onslaught until the video went viral via Twitter. "It absolutely shattered my heart. It just broke my heart how anyone could be capable of this kind of brutality," said Joann Uhler.
"Honestly, I think if they were receiving visitors this would have been addressed a lot quicker than something like this having to evolve on Twitter."
Police confirmed that Jaydon was also a patient of the facility.
But he's mentally ill and a recovering drug addict.
Should the assault be treated as a hate crime?
Watch the disturbing Twitter video above.
Share your thoughts.