Lori & Mossimo pleading guilty.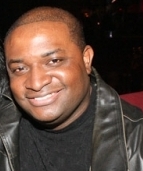 Blog King, Mass Appeal
LOS ANGELES, Cali — "Full House" actress Lori Loughlin and her husband-in-crime, Mossimo Giannulli, are waving the white flag in their college bribery scandal. Instead of serving four decades behind bars for a myriad of scholastic felonies, the swindling lovebirds accepted a plea deal that garners a truncated sentence. As part of an indenture with prosecutors, Lori and Mossimo have agreed to plead guilty to wire and mail fraud. Now they'll spend a couple of months in prison, pay a hefty fine and complete at least 250 hours of community service. That's much better than 40 years in the federal penitentiary.
Lori (aka Aunt Becky) and Mossimo, if you recall, were busted last year for paying $500,000 in bribes to college admissions con artist Rick Singer to get their two daughters accepted into the University of Southern California (USC) as spurious rowing recruits. Actress Felicity Huffman was also entangled with the scam. She ended up receiving a measly 14 days in jail.
Because of the coronavirus, Lori and Mossimo could end up on house arrest.
Is the punishment fair?
Are they getting a slap on the wrist?
Share your thoughts.