Alexander busted with weed & gun.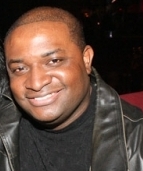 Blog King, Mass Appeal
CHICAGO — Former Kansas Jayhawk Cliff Alexander, who flamed out in the NBA after one regrettable season, was thrown behind bars after police found a loaded "Glock 21" and marijuana inside his truck. The Mary Jane ordeal transpired during a routine traffic stop around 9:30 p.m. on May 6th in Chicago. It was also captured on video. Body cam footage shows an officer vetting Cliff's driver's license and auto insurance before placing him in handcuffs. "You got some weed on you bro?" the cop asked.
"Yeah, it's in my [car]," Cliff replied.
While conducting a search, the officer brought up Cliff's métier. "Oh, you're that hooper," the cop recalled. "You went to Kansas, right?" Cliff, 24, joins a lengthy list of blue-chip prospects that fell off a cliff [no pun intended] after joining the Jayhawks which includes Josh Selby, Xavier Henry and Cheick Diallo.
Cliff's stay at KU was short-lived because his mom accepted impermissible benefits.
The 6′ 9″ behemoth didn't have a concealed carry permit so he's charged with unlawful use of a weapon.
Does Cliff deserve jail time?
Watch the arrest video.
Share your thoughts.