Cardi B got new backside tattoo.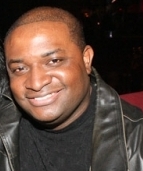 Blog King, Mass Appeal
ATLANTA — Rather than b*tch and complain, Cardi B is doing her part to help the economy recuperate from the coronavirus pandemic. And she's identified a creative, albeit pornographic way to go about it. The 27-year-old lyricist remunerated tattoo artist Jamie Schene the other day and, now that the ink is dry, Cardi's anatomy is home to an aesthetic art display. That's not all. The "Bodak Yellow" star also had butt surgery to replace a bulk of old silicone she had implanted during her wild stripper days.
Cardi's latest craftwork showcases a floral masterpiece that envelopes her voluptuous backside, starting at her lower right shoulder down to her left thigh. The rapper showed off the tattoo during a quarantine soirée Friday night in Atlanta. She also shared a nude video coupled with Instagram photos.
"Okay guys! Soooo here it is! It took me several months but I'm finally finished," Cardi wrote. The botanic conception is garlanded with bright pink flowers, a large butterfly and a viridescent hummingbird. Cardi already has a tattoo on her right leg. But the newest exhibit is by far the most stupendous.
Do you like Cardi's tattoo and butt augmentation?
Should she keep her sex life private?
Watch her nude video.
Share your thoughts.