Leaf got jailed for domestic violence.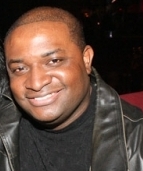 Blog King, Mass Appeal
PALM SPRINGS — Former quarterback Ryan Leaf, arguably the biggest bust in NFL history, had his abusive ass thrown in jail on Friday after he allegedly beat the sh*t out of his girlfriend. The Ike and Tina-esque ordeal transpired in Palm Springs, California. Details are kinda murky. But Leaf, 44, was taken into custody around 2 p.m. The quondam junkie was fingerprinted and booked for domestic battery. To call Leaf a mugshot magnet would be a vast understatement. The Washington State alum has been arrested multiple times on narcotic and burglary charges. He also served 2 years in prison in 2012.
After sobering up, Leaf appeared to turn his life around when he became a program ambassador for an organization that manages sober houses throughout the country. He was also hired by ESPN in 2019 as a college football analyst. Leaf, if you recall, was drafted second overall in the 1998 NFL Draft by the San Diego Chargers. But he flamed out his rookie season and never recovered.
After completing a measly 1 of 15 passes for 4 yards in a mortifying 23-7 loss to the Kansas City Chiefs, Leaf shouted obscenities at San Diego Union-Tribune reporter Jay Posner. The locker-room tirade was captured on video. Leaf also had 3 fumbles and 2 interceptions against KC that day.
His final stat line: 1 completion for 4 yards, 2 interceptions and 3 fumbles.
It's been downhill ever since.
Share your thoughts.