Husband & Wife feed kids semen.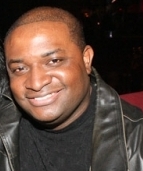 Blog King, Mass Appeal
WALKER, La. — Dennis Perkins, 44, and his 35-year-old wife, Cynthia Perkins, had their squalid asses thrown behind bars after they allegedly served students a fresh batch of cupcakes saturated with jizz. They also orchestrated a child sex ring. The felonious ordeal transpired last year at Westside Junior High School in Walker, Louisiana. According to police reports, Dennis — a Deputy Sheriff — jacked off in the cupcake batter before Cynthia — a teacher — placed them into the oven.
The nefarious wife then took the baked goods to class and fed them to her students. Bon Appétit! Ugh! That's disgusting! I'll never eat banana NUT bread again! Dennis and Cynthia were arrested in October amid charges of "rape, sexual battery, video voyeurism, mingling harmful substances, obscenity and producing child pornography." Both reportedly took nude photos with children.
Dennis, who also faces a separate charge for having copulation with an animal, threw his cell phone off a bridge prior to getting arrested in an effort to dismantle corroboration. Several pissed off parents are suing both the academic institution and the school board for dereliction of duty.
Dennis and Cynthia were indicted on a mind-boggling 150 felonies.
Damn! If you can't trust a cop and a teacher, who can you trust?
Share your thoughts.