Mahomes gives farewell address.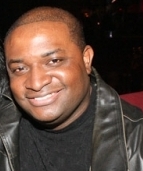 Blog King, Mass Appeal
LUBBOCK, Texas — Kansas City Chiefs quarterback Patrick Mahomes spent Saturday morning delivering a commencement address to the Class of 2020 at his alma mater, Texas Tech. Thanks to coronavirus, the valedictory was conducted as a virtual ceremony. But the Super Bowl MVP and the graduates made the most of it nonetheless. "Class of 2020, congratulations!" said an elated Mahomes during his digital oration. "You did it. You've made it, and I'm beyond excited that I get to share this celebration with my fellow Red Raiders."
"I know this isn't the graduation ceremony that you and your families had envisioned," Mahomes continued. "But that doesn't change the outcome or all the hard work, long hours and sacrifices that you made to achieve this milestone… Congrats class of 2020. I can't wait to see what you do next."
Watch Mahomes' commencement speech in its entirety.
Share your thoughts.