White cop chokes African American.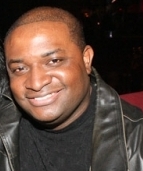 Blog King, Mass Appeal
MINNEAPOLIS — Law enforcement officials, including the FBI, are investigating after Derek Chauvin — a white police officer — choked an unarmed black man to death (à la Eric Garner) in Minneapolis. The suffocation transpired Monday night during a "forgery in progress." It was also captured on video. Cell phone footage shows Chauvin genuflecting on the scruff of George Floyd as he wailed for leniency. "Please, I can't breathe," he cried. A passerby then yells at Chauvin. "That's bullsh*t, bro!" he screamed.
"You're stopping his breathing… Get him off the ground!"
Chauvin had his knee on Floyd's neck for nearly 9 minutes.
Floyd, who was handcuffed, died from asphyxiation. He was 46. Minneapolis Police Chief Medaria Arradondo told reporters Floyd resisted arrest and "at no time were weapons of any type used by anyone involved in this incident." Four police officers, including Chauvin, were ultimately fired.
Mayor Jacob Frey agreed with the pink slips.
"Being black in America should not be a death sentence," he said at a news conference.
"For five minutes, we watched a white officer press his knee into a black man's neck. Five minutes. When you hear someone calling for help, you're supposed to help. This officer failed in the most basic, human sense. What happened on Chicago [Avenue] and 38th last night is awful. It was traumatic. It serves as a reminder of how far we have to go."
Golden State Warriors head coach Steve Kerr said the incident reeks of homicide.
"This is murder," Kerr tweeted.
"Seriously, what the hell is wrong with US????"
A 911 caller said Floyd was drunk and he bought cigarettes with counterfeit cash.
Should Chauvin face charges?
Are the other 3 cops accessories to murder?
Watch the disturbing video.
Share your thoughts.