White woman 'busted' lying.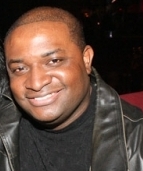 Blog King, Mass Appeal
NEW YORK — Dammit Central Park Karen! Look what you've done! Authorities in New York are investigating after a white woman called 911 with a phony accusation to get a black man in trouble. The spurious ordeal transpired Monday morning at Central Park. It was also captured on video. Cell phone footage shows Christian Cooper — a negro birdwatcher — imploring Amy Cooper — a white woman — to put a leash on her dog. As the quarrel intensifies, Amy pulls out her cell phone and threatens to sic the police on his black ass. "I'm taking a picture and calling the cops," she said. "I'm going to tell them there's an African American man threatening my life."
Christian rushed home and shared clips of the fracas on Facebook. As anticipated, the video sparked ubiquitous outrage while evoking the disturbing history of bogus allegations against wrongfully accused negroes that have culminated in death, penury and incarceration.
Emmett Till comes to mind.
Realizing she f*cked up, Amy appeared on CNN to "publicly apologize to everyone." She also barked an elucidation, saying she doesn't have a racist bone in her body. "I'm not a racist," Amy, 41, explained. "I did not mean to harm that man in any way… I think I was just scared."
Christian is a former editor and writer for Marvel Comics. Amy, an investment banker, was fired from her job at Franklin Templeton shortly after the incident. But she won't face charges. "We do not tolerate racism of any kind at Franklin Templeton," the company said in a statement.
Officials at PETA are upset with Amy because she appears to choke the dog multiple times.
Watch the crazy video.
Share your thoughts.