Jamie defending Fallon blackface.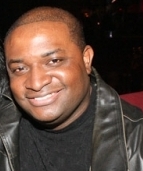 Blog King, Mass Appeal
NEW YORK — Blame it on the… makeup artist? Jimmy Fallon is catching hell after a video surfaced that shows him impersonating Chris Rock in blackface 20 years ago. The parody transpired in 2000 on "Saturday Night Live" with approbation from Chris. Jimmy did, however, crack a handful of racist jokes during the sketch. The "Tonight Show" host apologized on Tuesday. "While on SNL, I made a terrible decision to do an impersonation of Chris Rock while in blackface," Jimmy tweeted. "There is no excuse for this. I am very sorry for making this unquestionably offensive decision and thank all of you for holding me accountable."
Jamie Foxx rushed to his buddy's defense on Instagram, saying Jimmy "ain't got to apologize for sh*t." The Beat Shazam star also confronted the vocal minority clamoring the cancellation of Jimmy's show. "Some of y'all didn't even see the sketch," Jamie wrote. "Relax and laugh! It's other muuuuuuphuckas out there that really don't care bout ya… use that energy for them!!! But leave my mans alone."
Do you accept Jimmy's apology?
Does his show deserve to be cancelled?
Watch the sketch.
Share your thoughts.