Epstein docuseries illuminates horror.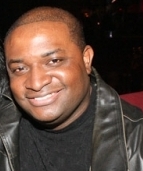 Blog King, Mass Appeal
NEW YORK — Ok, here's all you need to know about Jeffrey Epstein's "Filthy Rich" docuseries on Netflix: For starters, it illuminates a horrifying veracity; eerily comparable to the sadism we witnessed in "Surviving R. Kelly." Epstein, an unlicensed teacher-turned-financier, was accused of raping and abusing dozens of minor girls at his upscale residences in New York City, Palm Beach (Florida), the U.S. Virgin Islands and several other locations. The monstrosities went on for several years.
As a function of culpability, Epstein committed suicide by hanging last August inside his jail cell at New York's Metropolitan Correctional Center where he was awaiting trial on a plethora of sex trafficking charges. He was 66. More than a dozen female complainants stepped forward to testify.
According to the 4-part docuseries, Epstein concocted a child molestation pyramid scheme by remunerating participants with $200 to procure underage girls to massage his back and his feet. Once he got them alone, Epstein upped the ante by coercing them to get naked and have coitus.
One survivor told investigators the perverted billionaire jacked off in front of her. Another victim, Virginia Giuffre (née Roberts), said Epstein raped her repeatedly then pimped her to his friends; namely Prince Andrew and Alan Dershowitz. The docuseries also puts President Donald Trump and quondam Commander-in-Chief Bill Clinton on blast for being ill-advised members of Epstein's social circle along with the likes of "Rush Hour" actor Chris Tucker and English supermodel Naomi Campbell.
Despite the recollection of multiple eyewitnesses, Clinton denies visiting Epstein's private island. Ditto for President Trump who once told a New York magazine journalist Epstein is a "terrific" person who "likes beautiful women as much as I do, and many of them are on the younger side."
Lord have mercy.
Ghislaine Maxwell, Epstein's closest associate and ex-lover, also denies any wrongdoing.
One other item of note…
Epstein reportedly blackmailed Victoria's Secret owner Les Wexner into making him 'Power of Attorney' over his businesses. Many believe Epstein and Wexner enjoyed a sexual relationship. Epstein also recruited several victims by tricking them into believing he was a talent scout for Victoria's Secret.
Word on the street claims he had them model lingerie from the store's catalog before waxin' that ass.
Many of Epstein's victims either ran away from home or were poverty-stricken.
"Jeffrey Epstein: Filthy Rich" is now available on Netflix.
Share your thoughts.