Christian Milian super domestic.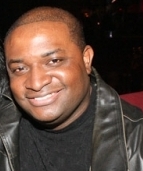 Blog King, Mass Appeal
LOS ANGELES — Christina Milian is sick and tired of people asking her to "dip it low." After all, the "Love Don't Cost a Thing" actress is more than an entertainer. She's also a domestic diva and the mother of 10-year-old Violet and 4-month-old neonate Isaiah. Christina, 38, revealed several fun facts you probably didn't know during a Q&A session on her Facebook Watch series "What Happens at Home." The show, now 2 weeks old, gives viewers a coup d'œil of Christina's life during the coronavirus pandemic.
When asked to elucidate her decision to launch the series, Christina replied: "I thought especially during this difficult time when everyone is at home with more time on their hands, I wanted to be a part of the content that people utilize to keep themselves (and their kids) busy. Whether it's cooking something, doing crafts with the kids or just at-home projects – it's just great to be a part of a community and platform that shows my family in an authentic way. 'What Happens at Home' was a perfect way to show the fans that we're just like them, and to give them something to look forward to during quarantine."
While most people are suffering from cabin fever as a concomitant of self-quarantining, Christina called the stay-at-home order "a blessing in disguise" because it gives her "uninterrupted quality time" with her newborn. She also binge-watched "Tiger King: Murder, Mayhem and Madness" on Netflix.
Christina and her baby daddy, Matt Pokoro, are considering adding another child to the family.
Watch her Q&A for Insider.
Share your thoughts.