J.R. Smith whips Caucasian dude.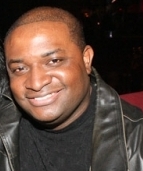 Blog King, Mass Appeal
LOS ANGELES — While pissed off residents were protesting police brutality to avenge the quietus of George Floyd, NBA free agent J.R. Smith was busy beating the hell out of a white rioter who smashed his car window. The act of vandalism and subsequent ass-whuppin' went down in Los Angeles. The ordeal was also captured on video. Cell phone footage shows J.R. kicking the Caucasian vandalizer multiple times in the countenance (à la Rodney King) as he laid helplessly on the pavement.
When the white dude finally got on his feet, the 6′ 7″ millionaire landed a vicious right jab to the cranium (à la Mike Tyson). Two spectators rushed in to intervene. Afterwards, J.R. disseminated a video to give an elucidation. "One of these motherf*ckin' white boys didn't know where he was going and broke my f*cking window in my truck," he ranted. "I chased him down and whooped his ass."
Damn.
Was J.R. justified in stomping the dude?
Should the white community be pissed?
Watch the disturbing video.
Share your thoughts.