Coach Moton rips Power 5 coaches.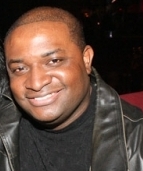 Blog King, Mass Appeal
DURHAM — Several sports figures have conveyed their two cents relative to the senseless murder of George Floyd — the black man asphyxiated by a white cop (Derek Chauvin) in Minneapolis. Patrick Mahomes issued a statement. Ditto for Tiger Woods, Tom Brady, Michael Jordan, Alabama football coach Nick Saban and countless others. Yes, they all disseminated the same, redundant "Let's spread love, not hate" propaganda. But we shouldn't give them a hard time because they were probably implored to regurgitate the company line. LeVelle Moton, on the other hand, didn't bite his tongue.
Moton, head basketball coach at North Carolina Central, lambasted white coaches in Power 5 conferences on Sunday for remaining mute while the rest of the country endures violent protests against police brutality and racial injustice. The 45-year-old African American basically said Caucasian honchos are using negroes to construct infinite opulence for their kids and grandkids.
"The reality is a lot of these coaches have been able to create generational wealth," Moton said during an appearance on ESPN Radio. "Their grandkids' kids are gonna be able to live a prosperous life because athletes who were the complexion of George Floyd were able to run a football, throw a football, shoot a basketball or whatever have you, so they have been able to benefit from athletes that look like George Floyd and many more. But whenever people [who are] the complexion of George Floyd are killed, assassinated, murdered in the street in broad daylight, they're silent."
Now, in defense of white coaches, they've never put a gun to the head of a student-athlete.
If you can get negroes to play for free, why remunerate them?
Everything Moton said is veracious.
But capitalism doesn't discriminate.
The way I see it, black athletes have three options:
Stand up to school administrators and use leverage to garner satisfactory compensation.
Go on strike like players have effectuated in other sports (i.e., MLB and NHL).
Or, stick with the status quo.
Listen to Moton's intervew.
Share your thoughts.