Candace Owens hammers Floyd.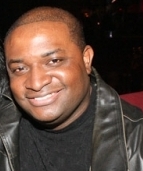 Blog King, Mass Appeal
LOS ANGELES — Conservative activist Candace Owens is not a fan of George Floyd and it makes her sick to the stomach that he's being championed as a martyr for Black America. George, 46, was asphyxiated by white police officer Derek Chauvin during a forgery bust in Minneapolis, sparking riots and protests worldwide. During a recent fulmination on Facebook Live, Candace went postal on George's character — saying he was "a criminal" who was high on meth at the time of his arrest. The inebriated ex-con also had narcotics and counterfeit dollar bills on his person.
"Everyone is pretending that this man lived an heroic lifestyle," she ranted. "We are embarrassing in that regard. Nobody wants to tell the truth in Black America. Our biggest problem is us. I have no apologies to make. George Floyd is not my martyr. He can be yours."
Candace, 31, then sunk her teeth into George's rap sheet which includes five stints in the penitentiary on a myriad of weapon and drug-related charges. George, a con artist who moonlighted as a pornstar and gang member, once put a gun to the abdomen of a gravid woman during a home invasion.
Floyd, the father of 5 children, was anything but a saint.
But he didn't deserve to die nonetheless.
"I am not going to stand for this continual bottom-feeding narrative of us martyring people that have had five, six, seven stints in prison and then pretending they were upstanding heroes to our community. It's bullsh*t!" Candace fumed. "It's absolute bullsh*t and I'm tired of it… I'm tired of being called a 'coon' or an 'Uncle Tom' because I won't play this bottom-feeding game with you."
Candace also lambasted the black community for taking pride in turning malefactors into paragons overnight. "The black community is unique from other communities because we are the only community that caters to the bottom denominator of our society," Candace said, quoting author Shelby Steele.
"Not every Black American is a criminal. Not every Black American is committing crimes. But we are unique in that we are the only people that fight and scream and demand support and justice for the people in our community that are up to no good."
"You would be hard-pressed to find this in White America — even in Latino America," she added.
Do you agree with Candace?
Are low-class blacks culpable for their own plight?
Watch her video.
Share your thoughts.