Drew Brees is catching hell.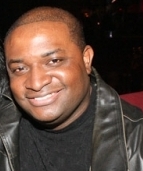 Blog King, Mass Appeal
NEW ORLEANS — Drew Brews just became the most hated player in the NFL and a stint in witness protection ain't outside the realm of possibility. The 41-year-old quarterback of the New Orleans Saints ruffled some feathers on Wednesday with a series of insensitive remarks he made in regards to George Floyd's quietus and NFL players kneeling during the national anthem. "I will never agree with anybody disrespecting the flag of the United States of America or our country," Brees said during a chinwag with Daniel Roberts of Yahoo Finance.
The future Hall-of-Famer then went on to confabulate upon the sacrifices his grandfathers made as soldiers fighting in World War II. Somebody should tell Ole Drew black men fought alongside his grandfathers and, despite encompassing 12% of the population, negroes comprise 40% of armed forces.
Brees' rant was regurgitated in reference to the pregame ritual made prominent by former San Francisco 49ers signal-caller Colin Kaepernick who got down on bended knee as the "Star Spangled Banner" was being performed. Kaepernick, who's been ostracized from the NFL, said on many occasions he genuflected to raise awareness of police brutality and racial injustice against black people in America. The kneeling had nothing to do with derision specific to the American flag and/or the military.
Once word got around, several athletes ripped Brees a new asshole.
His teammate, star wideout Michael Thomas, led off the bombardment by tweeting: "He don't know no better… We don't care if you don't agree and whoever else, how about that?"
Former NBA player Stephen Jackson concurred with Thomas' tweet, saying "Shout out to Michael Thomas… F*ck Drew Brees!"
Los Angeles Lakers forward LeBron James tweeted: "You literally still don't understand why Kap was kneeling on one knee?? Has absolute nothing to do with the disrespect of 🇺🇸 and our soldiers (men and women) who keep our land free."
San Francisco 49ers cornerback Richard Sherman tweeted: "He's beyond lost. Guarantee you there were black men fighting alongside your grandfather but this doesn't seem to be about that. That uncomfortable conversation you are trying to avoid by injecting military into a conversation about brutality and equality is part of the problem."
Kansas City Chiefs safety Tyrann "Honey Badger" Mathieu, a native of Louisiana, tweeted: "SMH. You represent New Orleans Louisiana. Don't ever forget that! #Bottomofthemap." 
Brees ain't the only one taking heat.
Denver Broncos head coach Vic Fangio said with a straight face, "I don't see racism at all in the NFL."
Keep in mind, this is the same league that eschews the employment of blacks in management and coaching positions despite its players being 75% percent negro. NFL hiring practices are so prejudiced, the league concocted the nonsensical "Rooney Rule" to get negro candidates an interview.
Hell, Kaepernick protested peacefully and still can't get a job.
Fangio is a first-time head coach at age 61.
Maybe he's losing his sight? Going senile perhaps?
There's also a disseverance between players and owners. Minnesota Vikings linebackers Eric Kendricks and Anthony Barr denounced the NFL's racial equality communiqué in the aftermath of Floyd's murder. "Your statement said nothing," they tweeted. "Your league is built on black athletes. Vague answers do nothing. Let the players know what you're ACTUALLY doing. And we know what silence means."
Brees issued an apology shortly after his pontification.
But it may be too little, too late.
Does the NFL have a racism problem?
Is it disrespectful to kneel during the national anthem?
Share your thoughts.