Kanye and Kim getting divorce.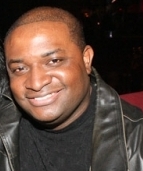 Blog King, Mass Appeal
LOS ANGELES — Coronavirus does it again. You can stick a fork in Kanye West's marriage because it's done. The 42-year-old rapper-turned-pastor and reality TV star Kim Kardashian are calling it quits after six years of holy matrimony and it has everything to do with the "Stay-At-Home" order implemented to suppress the novel coronavirus. "Things are tough between Kim and Kanye because they never normally spend this much time together," a close source told The Sun, referring to the conjugal detriment of COVID-19.
"But she doesn't want a divorce. The last thing she wants is a divorce – especially because the public backlash after her second divorce was unbearable. What I think will happen is they'll spend time apart in different houses – but not divorce."
Kim was previously married to Damon Thomas and Kris Humphries.
Kim Kardashian 'considering moving out' to avoid Kanye West divorcehttps://t.co/aug33fgVHA

— OK! Magazine (@OK_Magazine) June 5, 2020
The insider also said the estranged lovebirds are getting on each other's nerves mainly because "Kim is working out nonstop and doing her thing [while] Kanye is having a harder time because he does not have a regimented routine like Kim." The coronavirus pandemic has taken its toll on married couples.
Since COVID-19 went into effect, divorce filings and domestic violence cases are up. Gestation rates and marriage proposals are down. Kanye and Kim, 39, got hitched in 2014. They share a quartet of children. If a dissolution transpires, it figures to favor Kim. After all, Kanye is the highest grossing musician of 2020 and he has a net worth of $3 billion. His alimony and child support payments would be astronomical.
This will be Kanye's first divorce and Kim's third.
Are they making a mistake?
Should they stick together and work it out for the kids?
Share your thoughts.