Sharpton gives eulogy of Floyd.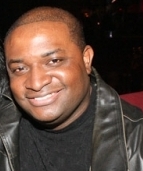 Blog King, Mass Appeal
HOUSTON, Texas — Reverend Al Sharpton lambasted President Donald Trump and the NFL on Tuesday while delivering his encomium at George Floyd's funeral. The tear-jerking sepulture took place at Houston's Fountain of Praise Church. Donning a black and white robe, the 65-year-old civil rights activist accused Trump of bombarding protesters with rubber bullets and using the bible to generate votes for the upcoming election. "We are fighting wickedness in high places!" Sharpton fumed as the crowd erupted.
"You take rubber bullets and tear gas to clear out peaceful protesters and then take a Bible and walk in front of a church and use a church as a prop? Wickedness in high places."
Sharpton also implored NFL owners to give former San Francisco 49ers quarterback Colin Kaepernick his old job back. Kaepernick, if you recall, was ostracized a few years ago after he genuflected during the national anthem to protest police brutality and racial injustice against black people.
Realizing the league f*cked up, Commissioner Roger Goodell issued an apology a couple of days ago, saying the NFL was "wrong" for discouraging players to denunciate peacefully. That's obviously not enough. "It's nice to see some people change their minds," Sharpton said.
"The head of the NFL said, 'Yeah, maybe we was wrong. Football players — maybe they did have the right to peacefully protest.' Well don't apologize, give Colin Kaepernick [his] job back!"
"You sorry, then repay the damage you did to the career you stood down," Sharpton continued. "Because when Colin took a knee, he took it for the families in this building. And we don't want an apology. We want him repaired."
In powerful moment, Rev. Al Sharpton asks the families of Trayvon Martin, Eric Garner, Botham Jean, Pamela Turner, Michael Brown and Ahmaud Arbery to stand at George Floyd's funeral: "They know better than anyone else the pain they will suffer." https://t.co/PeN6Eke5X4 pic.twitter.com/yr4Mc3fIEQ

— ABC News (@ABC) June 9, 2020
Sharpton's panegyric was made shortly after he introduced the families of Trayvon Martin, Eric Garner, Botham Jean, Pamela Turner, Michael Brown and Ahmaud Arbery; all of whom were African Americans killed by police or those with ties to law enforcement agencies.
Several celebrities were in attendance, including "Beat Shazam" host Jamie Foxx and R&B artist Ne-Yo who performed a special rendition of Boyz II Men's "It's So Hard to Say Goodbye to Yesterday." Funeral expenses were paid by boxing champion Floyd Mayweather Jr.
As for the cadaver of honor?
Sharpton described Floyd as being an "ordinary brother" from the projects who "nobody thought much about." Floyd, who's black, was asphyxiated by white police officer Derek Chauvin on May 25th. The murder was captured on video, sparking riots and protests worldwide.
Floyd, the father of 5 children, and Chauvin once worked together and they've known each other for years.
Watch the funeral service in its entirety.
Share your thoughts.