Gregg Popovich 'attacks' racism.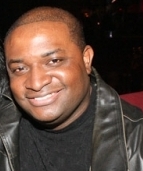 Blog King, Mass Appeal
SAN ANTONIO — First, white civilians were caught on camera washing black people's feet. Now this. Never one to mince words, San Antonio Spurs head coach Gregg Popovich said he's "embarrassed as a white person" and the mortification has everything to do with the murder of George Floyd and how he perished in such a "nonchalant" manner. Floyd, a black man, was asphyxiated by Minneapolis police officer Derek Chauvin on May 25th and the felonious ordeal was captured on video. Cell phone footage shows Chauvin, who's white, genuflecting on Floyd's scruff for nearly 9 minutes.
His last words were "I can't breathe" — à la Eric Garner.
It should be noted Floyd and Chauvin once worked together and they've known each other for years.
Nevertheless, Popovich vented his exasperation in a Twitter video released Saturday afternoon. "I think I'm just embarrassed as a white person to know that can happen," he fumed. "To actually watch a lynching. We've all seen books, and you look in the books and you see black people hanging off of trees… But we just saw it again. I never thought I'd see that, with my own eyes, in real time."
"We [as white people] have to [effectuate change]," Popovich, 71, continued. "Black people have been shouldering this burden for 400 years. The only reason this nation has made the progress it has is because of the persistence, patience and effort of black people.
"The history of our nation from the very beginning in many ways was a lie, and we continue to this day, mostly black and brown people, to try to make that lie a truth so that it is no longer a lie. And those rights and privileges are enjoyed by people of color, just like we enjoy them.
"So it's got to be us, in my opinion, that speak truth to power, and call it out, no matter what the consequences. We have to speak. We have to not let anything go."
When it comes to harboring sentiments of "White Guilt," Popovich ain't alone. In North Carolina, a large contingent of white people (including police officers) were caught on camera washing the feet of African American protesters while begging for forgiveness during a "Black Lives Matter" rally.
Some apologized for being white.
No bullsh*t.
Do you agree with Popovich's stance on racial injustice?
Was it sagacious to scour crusty black feet?
Watch the videos.
Share your thoughts.