Hartley Sawyer fired from Flash.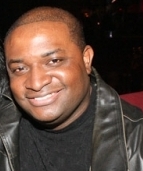 Blog King, Mass Appeal
VANCOUVER — Hartley Sawyer won't be in season 7 of "The Flash" or any other installment moving forward. That's because the gangling actor was fired for disseminating a series of racist and misogynistic tweets several years ago. Hartley, 35, played elastic superhero Elongated Man (aka Ralph Dibny). His dismissal comes amid worldwide turmoil in the aftermath of George Floyd's murder on May 25th. George, a black man, was asphyxiated to death by white cop Derek Chauvin.
"Hartley Sawyer will not be returning for season seven of The Flash," officials with The CW said in a statement. "In regards to Mr. Sawyer's posts on social media, we do not tolerate derogatory remarks that target any race, ethnicity, national origin, gender, or sexual orientation. Such remarks are antithetical to our values and policies, which strive and evolve to promote a safe, inclusive and productive environment for our workforce."
In 2012, Hartley tweeted: "The only thing keeping me from doing mildly racist tweets is the knowledge that Al Sharpton would never stop complaining about me."
Then, in 2014, he wrote: "Enjoyed a secret boob viewing at an audition today," coupled with, "Date rape myself so I don't have to masturbate."
Shortly after receiving his pink slip, Hartley issued an apology via Instagram.
"My words, irrelevant of being meant with an intent of humor, were hurtful, and unacceptable," he wrote. "I am ashamed I was capable of these really horrible attempts to get attention at that time. I regret them deeply. This was not acceptable behavior. These were words I threw out at the time with no thought or recognition of the harm my words could do, and now have done today."
Hartley joined the show in 2017.
Now it appears his acting career is over.
Producer Eric Wallace was behind Hartley's termination.
Do you agree with the firing?
Share your thoughts.