Tekashi & Nicki drop new video.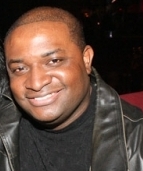 Blog King, Mass Appeal
NEW YORK — Tekashi 6ix9ine received manumission from prison a couple of months ago and he's already droppin' his second music video. Except this time, it's for a good cause. He's doing it for George Floyd and "Black Lives Matter."  The 24-year-old snitch, who's on house arrest, teamed up with rap newlywed Nicki Minaj for their new song "Trollz" which comes on the heels of Tekashi's "Gooba," which was released in early May. As you'd expect, Tekashi and Nicki spend the lion's share of three and a half minutes deriding haters. They're also sporting their signature rainbow-colored hairdos (à la Skittles).
"I know you don't like me, you wanna fight me. You don't want no problems at your party, don't invite me," Tekashi raps while wearing an ankle monitor. "I don't worry 'bout you n*ggas, please stop talking 'bout me. Always talkin' bout me 'cause you looking for the clouty."
Nicki, who has stickers on her embonpoint, chimes in with: "They get nervous when it's Nicki on the roster. Somebody ushered this n*gga into a clinic. My flow's still sick, I ain't talkin' a pandemic. I write my own lyrics, a lot of these bitches gimmicks. They study Nicki style, now all of them want to mimic."
It should be noted a tranche of profits from "Trollz" will be used to endow Nicki's "Bail Project" to get poverty-stricken negroes outta jail. She shared the news via Instagram. "A portion of the proceeds from #Trollz including merch items, will be going directly to The Bail Project Inc.," the 37-year-old rapper wrote.
"The fund provides free bail assistance to low-income individuals who can't afford to pay bail while awaiting their trial. We want to protect and support the thousands of brave people working on the front lines of social justice, using their voices to demand AN END to the targeting and killing of Black Americans by the police — #BlackLivesMatter."
Watch the new video.
Share your thoughts.