Dave Chappelle hammers media.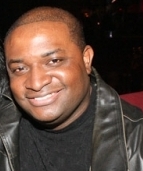 Blog King, Mass Appeal
YELLOW SPRINGS — Never one to bite his tongue, Dave Chappelle delivers his best Richard Pryor impersonation in his Netflix stand-up special titled "8:46," which references the length of time former police officer Derek Chauvin genuflected on the scruff of George Floyd prior to his death via asphyxiation. "This man kneeled on a man's neck for 8 minutes and 46 seconds," the 46-year-old humorist told the audience. "Can you imagine that?" The 27-minute monologue was filmed June 6th in Yellow Springs, Ohio. But it premiered a week later on Netflix's YouTube comedy channel.
As for the audience?
A social distancing crowd of attendees had their temperature vetted prior to entry and face masks were permitted as a stipulation of ingress. Dave, who has a knack for tackling socioeconomic issues, spends the lion's share of his performance addressing police brutality and racial injustice.
But, the obscene comic showed no leniency when lambasting conservative pundit Candace Owens for illuminating George's criminal history. The 46-year-old pornstar served 5 stints in prison for a myriad of drug-related offenses. George also put a gun to the abdomen of a gravid woman (Aracely Henriquez) during a home invasion. Prior to his death, an inebriated George used counterfeit dollar bills to purchase cigarettes.
"I seen Candace Owens try to convince White America, 'Don't worry about it. He's a criminal anyway,'" Dave fumed. "I don't give a f*ck what this n*gga did. I don't care what this n*gga did. I don't care if he personally kicked Candace Owens in her stanky p*ssy. I don't know if it stanks, but I imagine it does. If I ever find out, I'll let you know for sure. I'll tell like Azealia Banks. I'll tell."
"Candace Owens, that rotten b*tch, she's the worst," Dave continued.
"She's the most articulate idiot I've ever seen in my f*cking life." 
Dave also excoriates Fox News anchor Laura Ingraham for telling LeBron James to "shut up and dribble" a couple of years ago. Laura is averse to professional athletes using their platform for political purposes. "My friend [LeBron] is the best at something. And this b*tch is not the best at anything," Dave cracked, referring to Laura. "Just a regular ass white b*tch with a platform."
Dave refers to Candace and Laura as b*tches multiple times.
He also slams President Donald Trump.
Watch the comedy show in its entirety.
Share your thoughts.