Barbra gives out 'shares' of stock.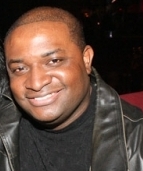 Blog King, Mass Appeal
HOLLYWOOD — George Floyd's daughter, Gianna, is now a Disney stockholder thanks to 78-year-old singer Barbra Streisand who recompensed the 6-year-old youngster with shares in 'The Walt Disney Company.' George, a black man, was asphyxiated to death by former police officer Derek Chauvin (who's white) on May 25th; igniting worldwide protests against police brutality and racial injustice. Gianna shared photos of the official Disney stock certificate on Instagram with the caption: "Thank You @BarbraStreisand for my package, I am now a Disney Stockholder thanks to you 🥰🥰🥰."
Still no word on how many shares of stock Gianna received. But, given the fact Barba is filthy rich, I'm sure she acquired a few. Right now, Disney shares have plummeted to around $116 per share due to the economic downturn brought on by the coronavirus pandemic.
But, once the dust settles, a stock market resurgence should transpire.
Barbra's gesture is the latest act of goodwill bestowed upon Gianna who was offered a full-ride scholarship to Texas Southern University in George's hometown of Houston, Texas to go along with the college fund Kanye West set up for her. Gianna's GoFundMe page has also raised over $2 million.
Do you applaud Barbra's gesture?
Did "White Guilt" play a factor?
Share your thoughts.