Deion Sanders schools Brown.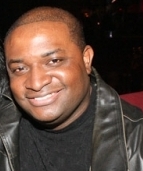 Blog King, Mass Appeal
MIAMI — After breakin' a sweat, Deion Sanders sat down with embattled wideout Antonio Brown to offer counseling while expounding upon life lessons. In doing so, the first ballot Hall-of-Famer recounted his automotive attempt to commit suicide. Deion, 52, said he became so "intoxicated" with his "Prime Time" facade, the hyperbole asphyxiated his mental health; causing severe depression. "I was suicidal, dog," Deion told Antonio in a Bleacher Report video. "I almost did that thing. I tried to do that thing, because I couldn't handle that. I got to an emotional low, a devastation of personal things going on, and I couldn't handle it. I'm glad and thankful you ain't never tried to check out."
Deion, if you recall, drove his car 40-feet off a cliff in 1997. At the time, he was going through a messy divorce and he clearly hit rock bottom. Deion transcribed the traumatic incident in his autobiography "Power, Money & Sex: How Success Almost Ruined My Life." His testimony definitely hit home with Antonio whose off-field deportment became must-see TV the past couple of seasons.
In 2018, the 31-year-old receiver almost killed a child after he hurled furniture out of a 14-story window. A year later, as a member of the Oakland Raiders, Antonio called general manager Mike Mayock a "cracker" and a "devil" during practice before threatening to kick his ass in front of the entire team.
Shortly after that, he was accused of raping Britney Taylor.
His vexation with women continued when he threw his baby mama out in the street.
Then, two weeks ago, Antonio was sentenced to two years of probation for beating the sh*t out of a moving truck driver. To call Antonio mischievous would be a vast understatement. Dude was batsh*t crazy. Antonio did, however, thank Deion for the chinwag, saying, "It definitely helped."
Deion is trying to get Antonio back into the NFL.
Does he deserve another shot?
Has he burned all his bridges?
Do you think he has CTE?
Watch the chat.
Share your thoughts.