Samuel L. Jackson addresses racism.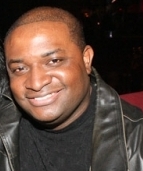 Blog King, Mass Appeal
NEW YORK — During this week's feature on the Today Show's "Sunday Sitdown," talk show host Willie Geist revisited his one-on-one chinwag Samuel L. Jackson where the 71-year-old thespian recounted his childhood experiences growing up in segregated Chattanooga, Tennessee. Jackson also revealed a few sub rosa details on maintaining a long, healthy marriage with his wife, LaTanya Richardson, and he reflected upon the iconic roles that helped propel his prolific movie career.
If you recall, the former cocaine addict played a crackhead in Spike Lee's 1991 film "Jungle Fever."
Jackson's most recent flick, "The Banker," has garnered rave reviews despite gettin' a middling score of 77 percent on Rotten Tomatoes' Tomatometer. The Apple TV film features crackerjack performances from Jackson (Joe Morris), Anthony Mackie (Bernard Garrett) and Nicholas Hoult (Matt Steiner).
Based on a true story in the '60s, "The Banker" illuminates the redline struggles of two negro proprietors — Garrett and Morris — who are relegated to remunerating a working-class white man (Steiner) to be the pretentious countenance of their real estate firm while they pose as a custodian and chauffeur.
"I don't trust white people," Jackson's character says in the film.
"Truth be told, I don't trust black people either." 
"The Banker" is an Apple TV original that can be seen on Apple.com.
Watch Jackson's interview with Geist.
Share your thoughts.